UN Geneva
What would you do
if you ran UN Geneva?
To celebrate Universal Children's Day, hundreds of teens took over a variety of posts across UN Geneva, learning more about its work. Teens and young adults lined a Wall of Hope with pledges to help reach the Sustainable Development Goals by being the change the world needs. The band Kids United performed in a closing ceremony led by young people, with Director-General Michael Møller as the special guest. Universal Children's Day was organized by UNICEF in collaboration with UN Geneva.
What does poverty sound like to you?
The musical Hidden Colours used mime and music to tell the story of a young boy living in poverty in Switzerland. This story of hope pays tribute to those affected by poverty.
Did you know that 57 million children still don't go to school?
Sustainable Development Goal 4 calls for all the children of the world to have the chance to go to school and learn. That's why students of all ages are taking part in the Why School? art competition, organized by the
Eduki Foundation
in collaboration with
United Nations International School
. Students are encouraged to create artwork, media or ideas that communicate the importance of making sure everyone can learn. 
Singing in the library?
In 2017, the UN Geneva Library opened its doors for children to take part in events and special tours for school groups. On
Open Day
, children watched bookbinding demonstrations. On the
International Day of Happiness
, children from the Institut International de Lancy choir gave a dazzling performance at the Library.  
What is it like to work at UN Geneva?
On
10 May, about 40 students ages 15 to 19 spent half a day shadowing UN Geneva staff, including interpreters, archivists, press officers, camera operators, security officers and many others. 
What comes to mind when you think about the UN and Geneva?
The
Perception Change Project
was started by Director-General Michael Møller in 2014 to change the way people think about the United Nations and International Geneva. What is International Geneva? It's the community of people who work in Geneva
for international organizations, countries, non-governmental organizations, multinational companies and other institutions. Acting together, they work to achieve peace, rights and well-being. The Perception Change Project aims to creatively inform the public, especially young people, about the impact International Geneva has on lives around the world. The future is in the hands of young people, so it is essential to educate them about global challenges and their responsibility to achieve the SDGs and create a hopeful future. 
Who's afraid of the big bad wolf?
That is the question at the heart of Fairy Tales for a Fairer World, a
book
written by the Perception Change Project. The book features fairy tale characters from around the world, including Little Red Riding Hood, Bamboo Princess and Aladdin. They face not only traditional fairy tale villains, but also real-life challenges, ranging from discrimination to extreme weather conditions. The book is available in all six official UN languages: Arabic, Chinese, English, French, Russian and Spanish. To buy a hard copy, email:
perceptionchange@unog.ch
. 
Who, what, where, when, why?
The Young Reporters Programme gives students the chance to ask these questions and more to experts from international organizations. In February, journalist Xavier Colin spoke with young reporters at the Palais des Nations about the role of journalists in today's world and other topics. The young reporters
demonstrated
their journalistic skills by asking many good questions and writing compelling articles. The project is organized by the Perception Change Project in collaboration with the
Eduki Foundation
. To get involved, email:
perceptionchange@unog.ch
.
What do you "wanna" know?
Through the #KidsWannaKnow project, students
interview
experts from international organizations on topics such as animal extinction, women's rights and the integration of people who suffer from mental illnesses into society. #KidsWannaKnow is organized by the Perception Change Project in collaboration with the
Eduki Foundation
. To get involved, email:
perceptionchange@unog.ch
.
What challenges do refugees face?
The Perception Change Project created a storybook for children ages 6 to 8, called After the Rain. It follows the journey of an elephant who has to migrate because of extreme climate changes. The book highlights the difficulties many migrants and refugees face when they leave their homes in search of a better life.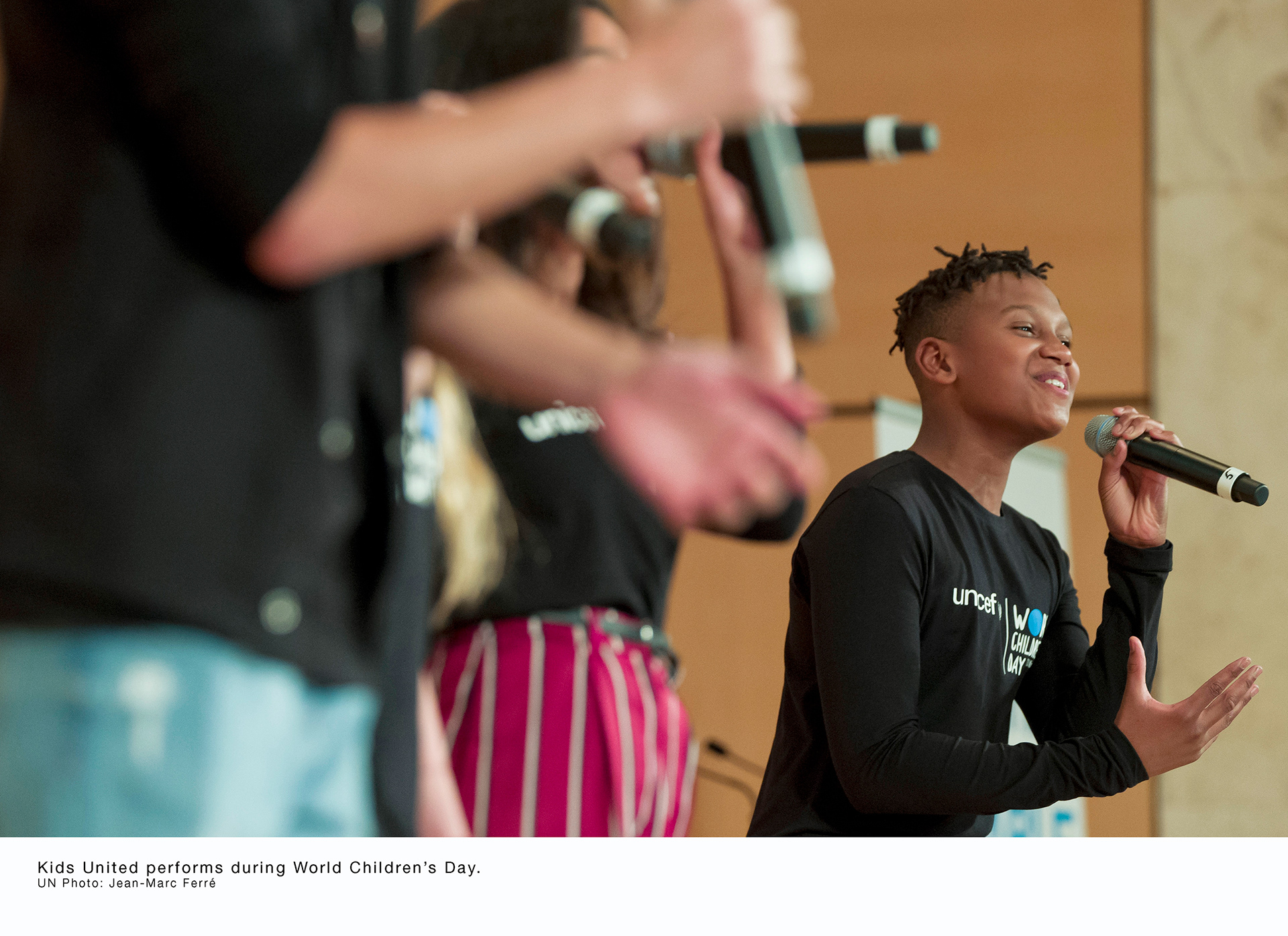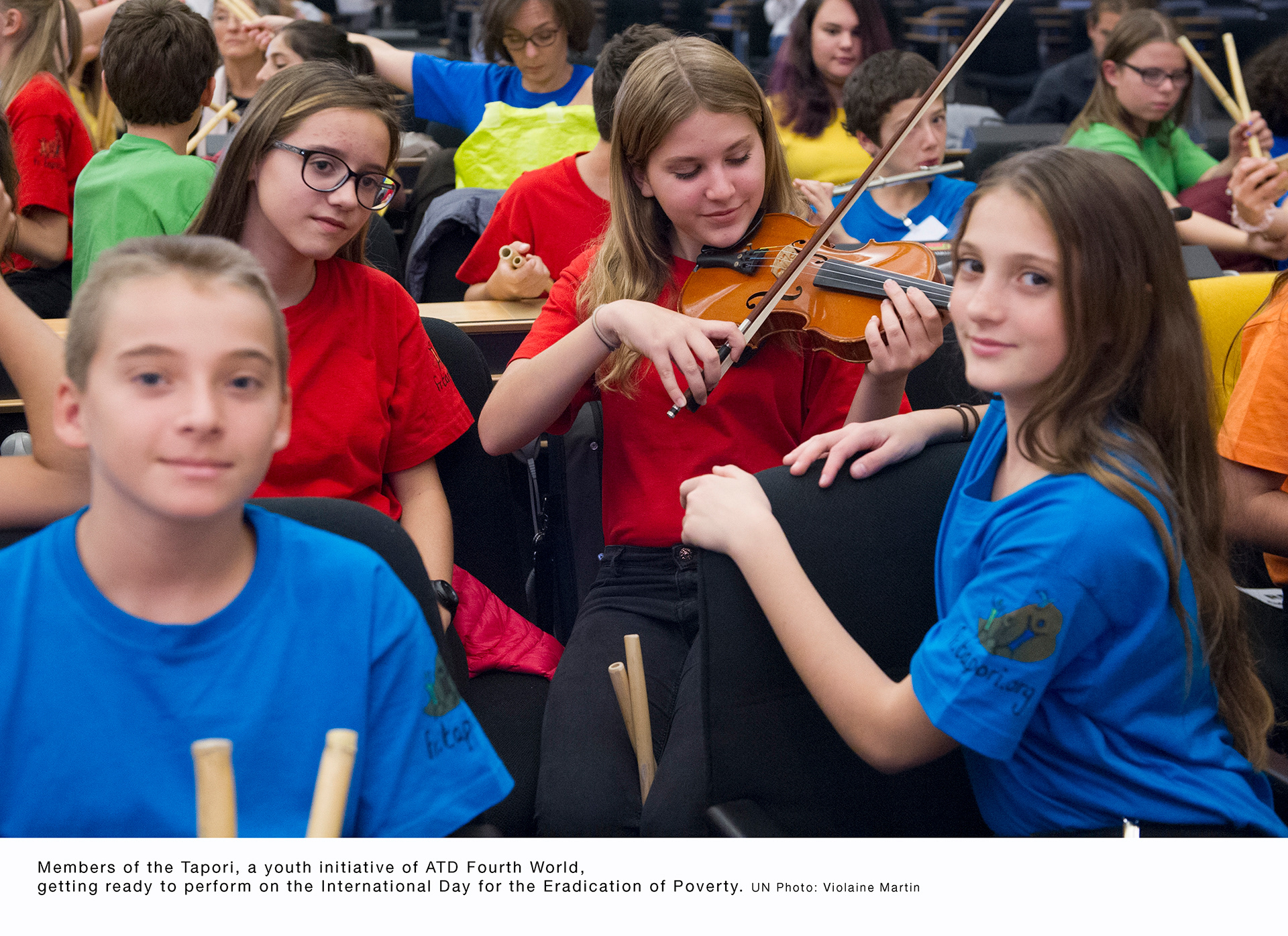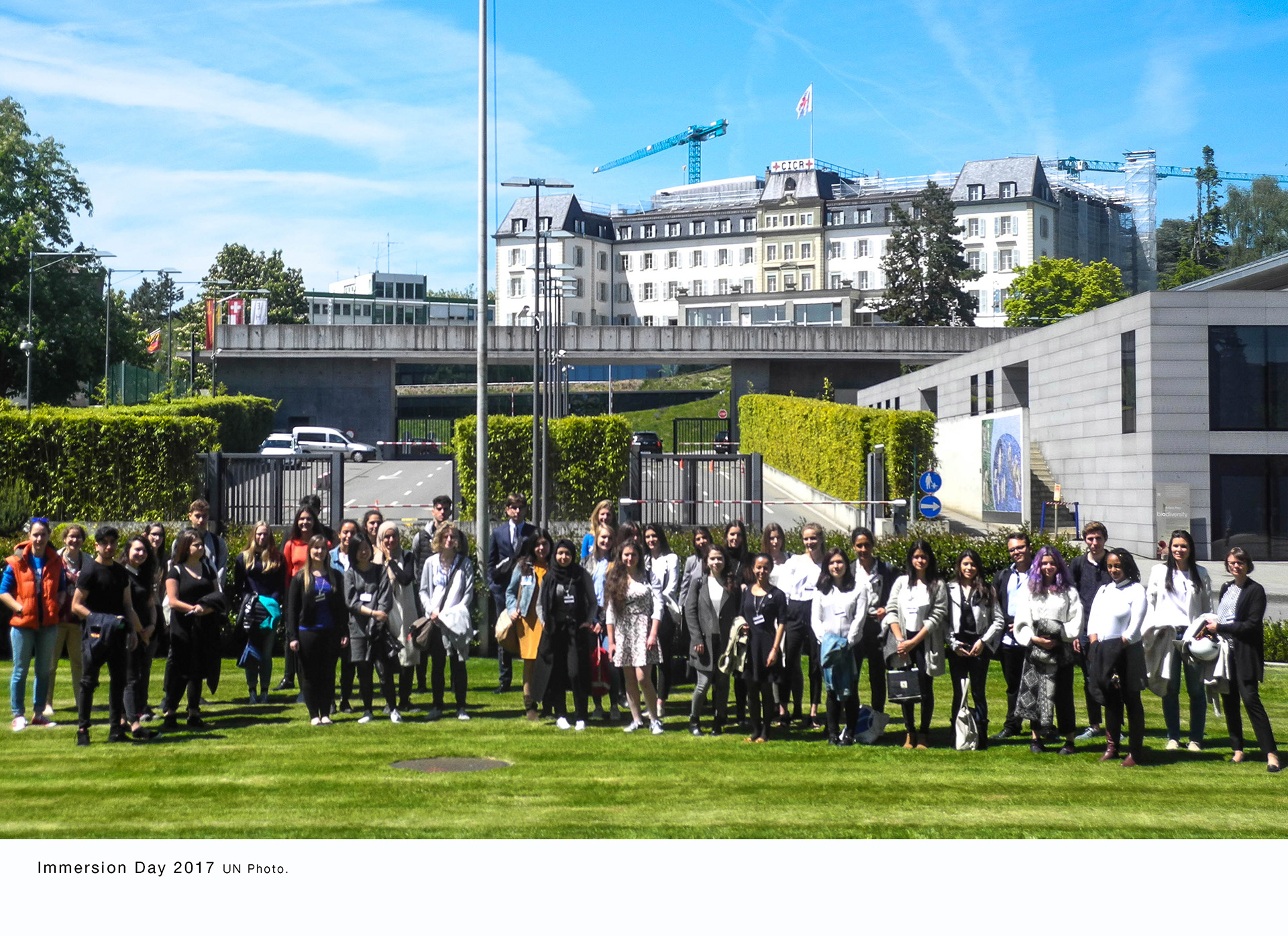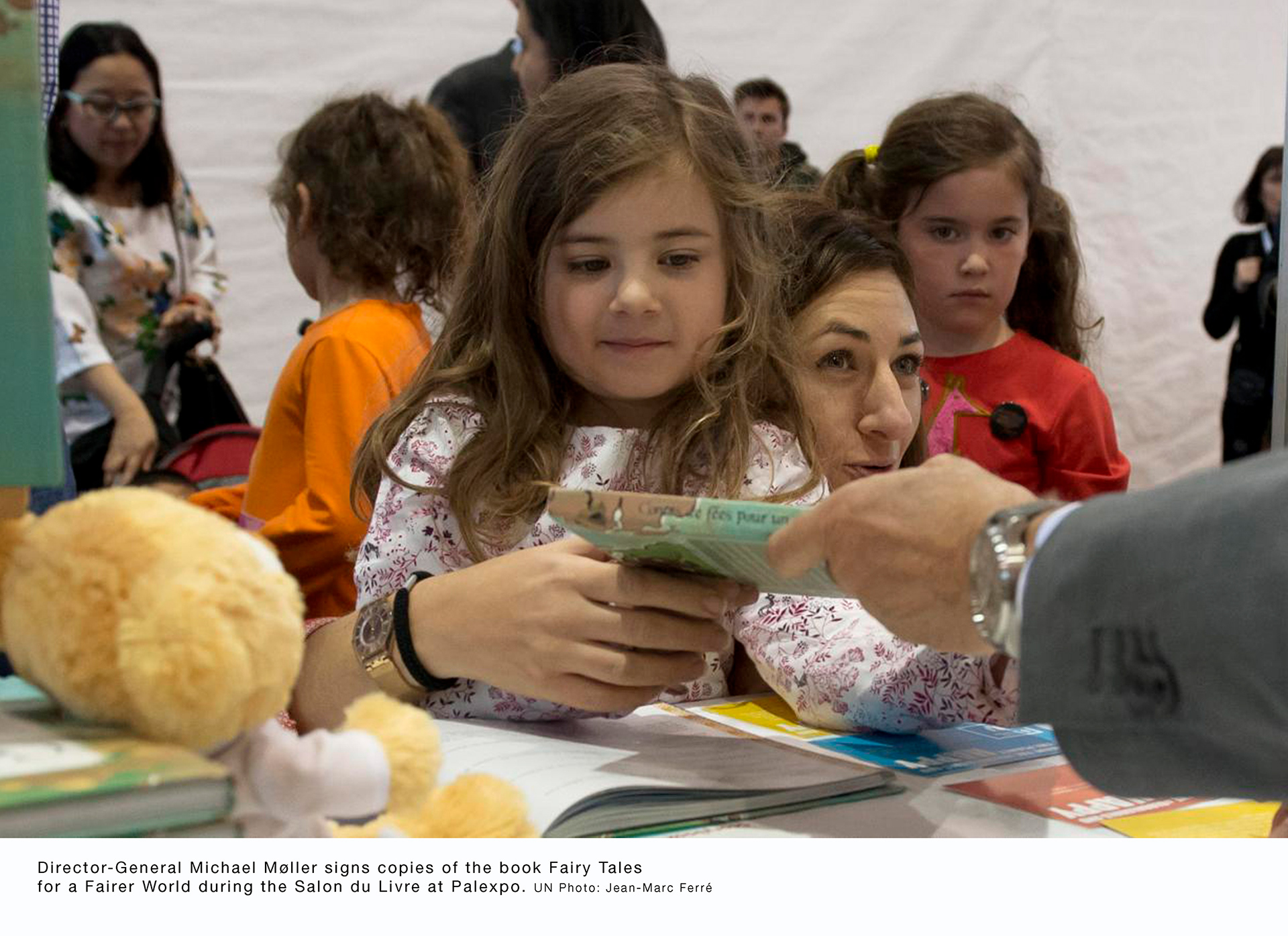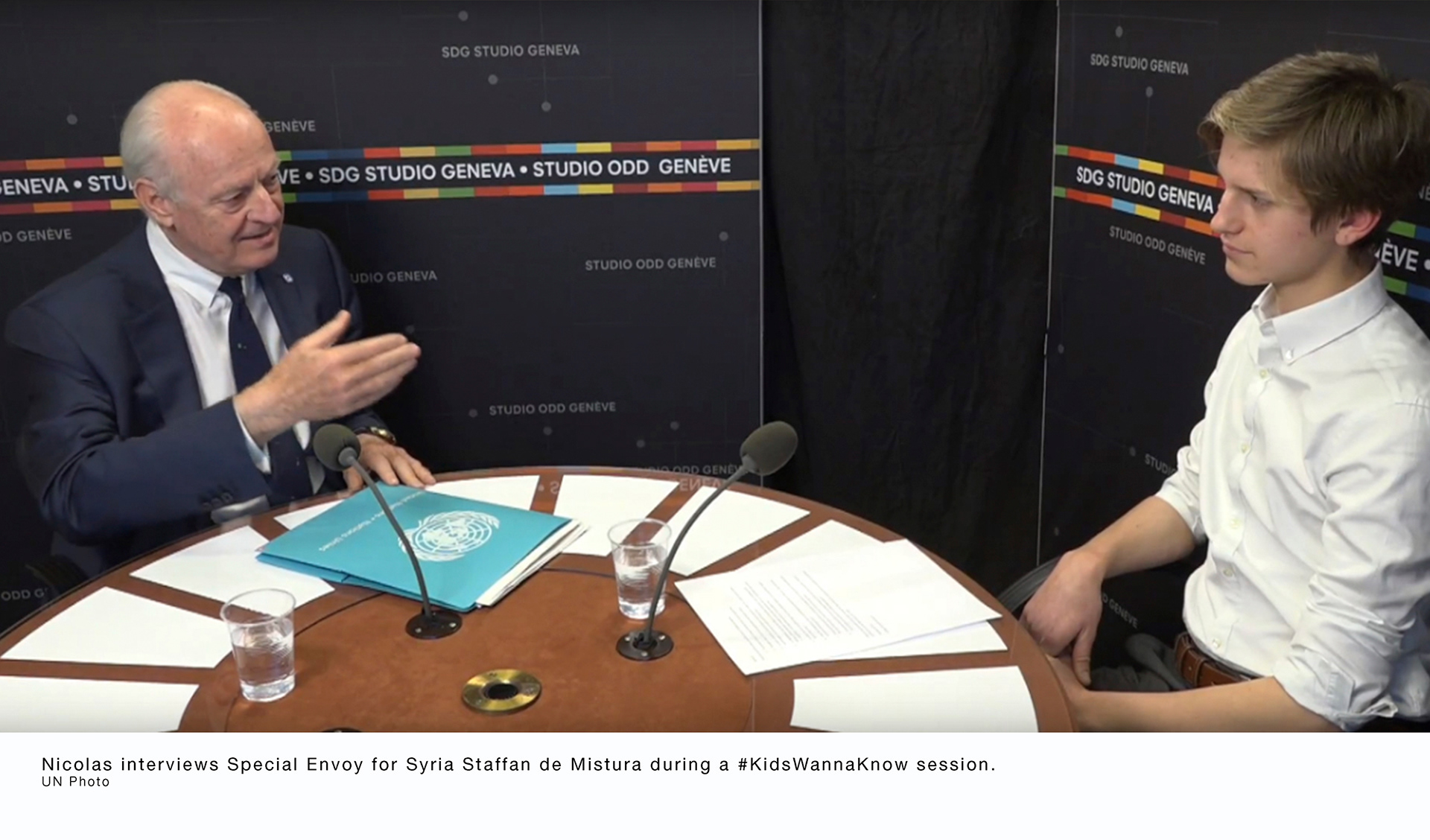 Listen to what other students have to say about the Sustainable Development Goals